Posted on November 18 2023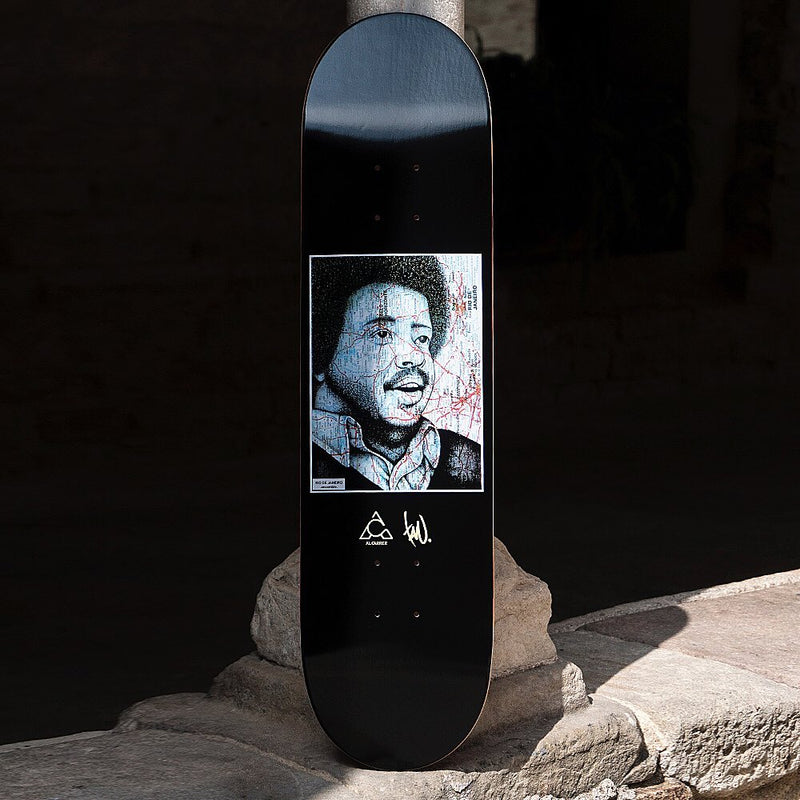 🗺✍️ TAVU ART / TIM MAIA
" I mostly try to put the character in his environment, hence the maps! Only used black Bic pen for the portrait, creating almost a shadow, while the map tells the rest of the history". (Oliver Tavu)
The board graphic design are now available in different sizes at the store.

Tribute Board of a Brazilian legend Tim Maia. He introduced the Soul style on the Brazilian musical scene. Songwriter and known for his iconoclastic, ironic, outspoken, and humorous musical style. Internationally recognised as one of the biggest icons of the Brazilian music.