Posted on February 14 2023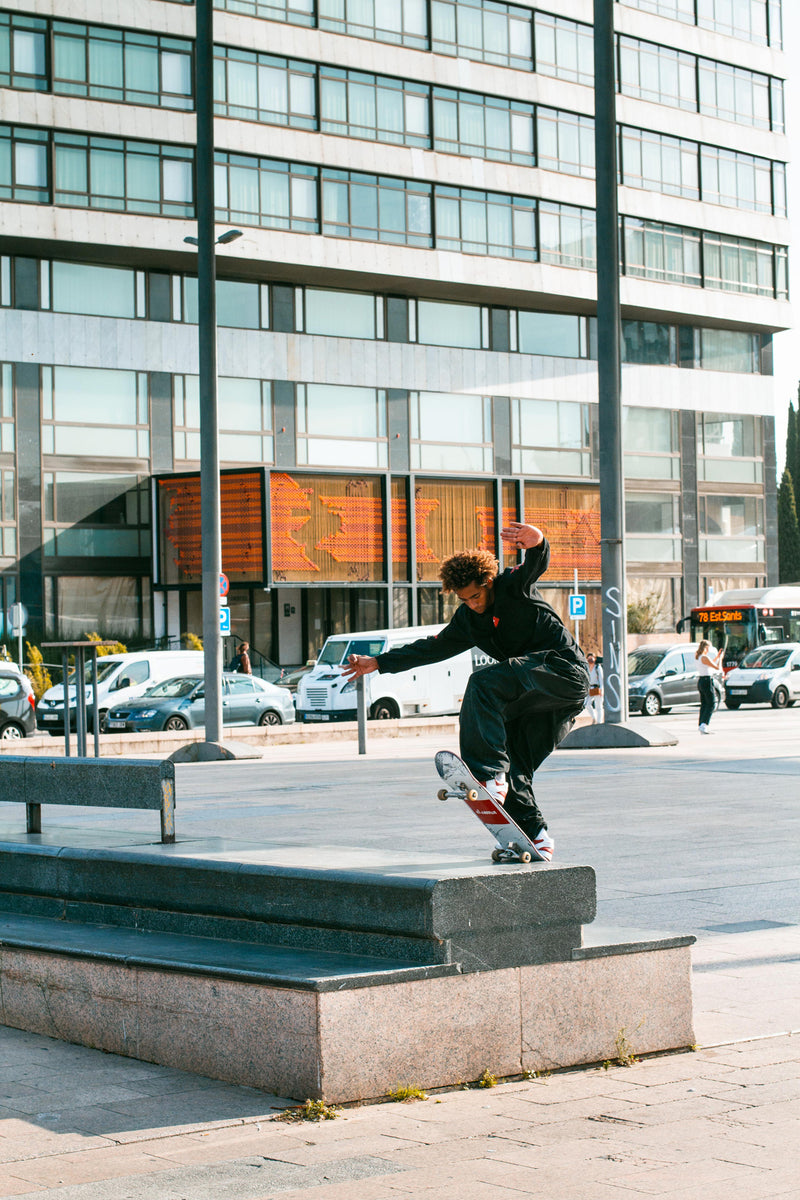 Originally from Brazil, Leandro Fischer moved to Barcelona in 2005 where him and his wife started the Al Carrer Skateboard Association: a non-profit that organises skate lessons, tours of the local skate spots, comps and all sorts of events for the kids of his area (Born).

It's from these kinds of initiatives that Al Carrer Skateshop was born, and the reason why it's so deeply rooted community driven projects such as helping this beauty of a skate plaza come to life… Alongside all this the shop also kind of became a hub for visiting/expat Brazilians, which of course meant filming missions, videos, and leads us to this half hour 'promo' with parts from Leandro, his 11 year old son Henry and the rest of their crew (Matheus Du Bronks went in!).