Posted on May 12 2023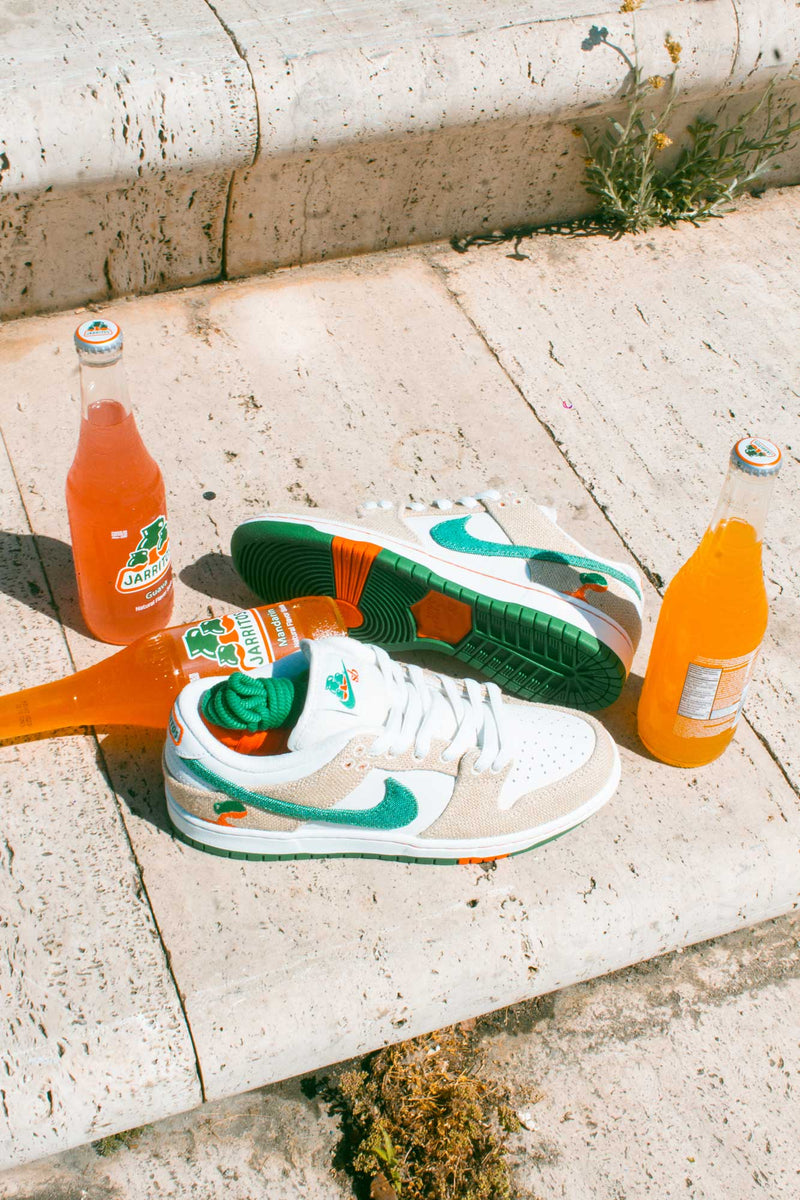 Nike SB Dunk Low x Jarritos® Phantom and Malachite
Back in 1950, Don Francisco Hill changed the soft drink game in Mexico City by offering naturally flavored sodas and unexpected flavors. From coffee to tamarind, Jarritos—named after traditional Mexican clay drinking jugs–forged their brand by staying true to their Mexican heritage and pushing flavor profiles further. 
The Nike SB Dunk Low Jarritos weaves its rich history and signature colors into a canvas and leather Dunk inspired by the original canvas bags used to harvest the vibrant fruits that drive the brand's unique flavors. Using custom insole art, bold colors, and their iconic green and orange hues, the SB Dunk Low Jarritos pays homage to culture, tradition, and craft. Along with three lace options, co-branded tongue and heel art, the shoe features a tearaway canvas overlay in high abrasion areas, revealing hits of safety orange when skated. 
The RAFFLE is now open!